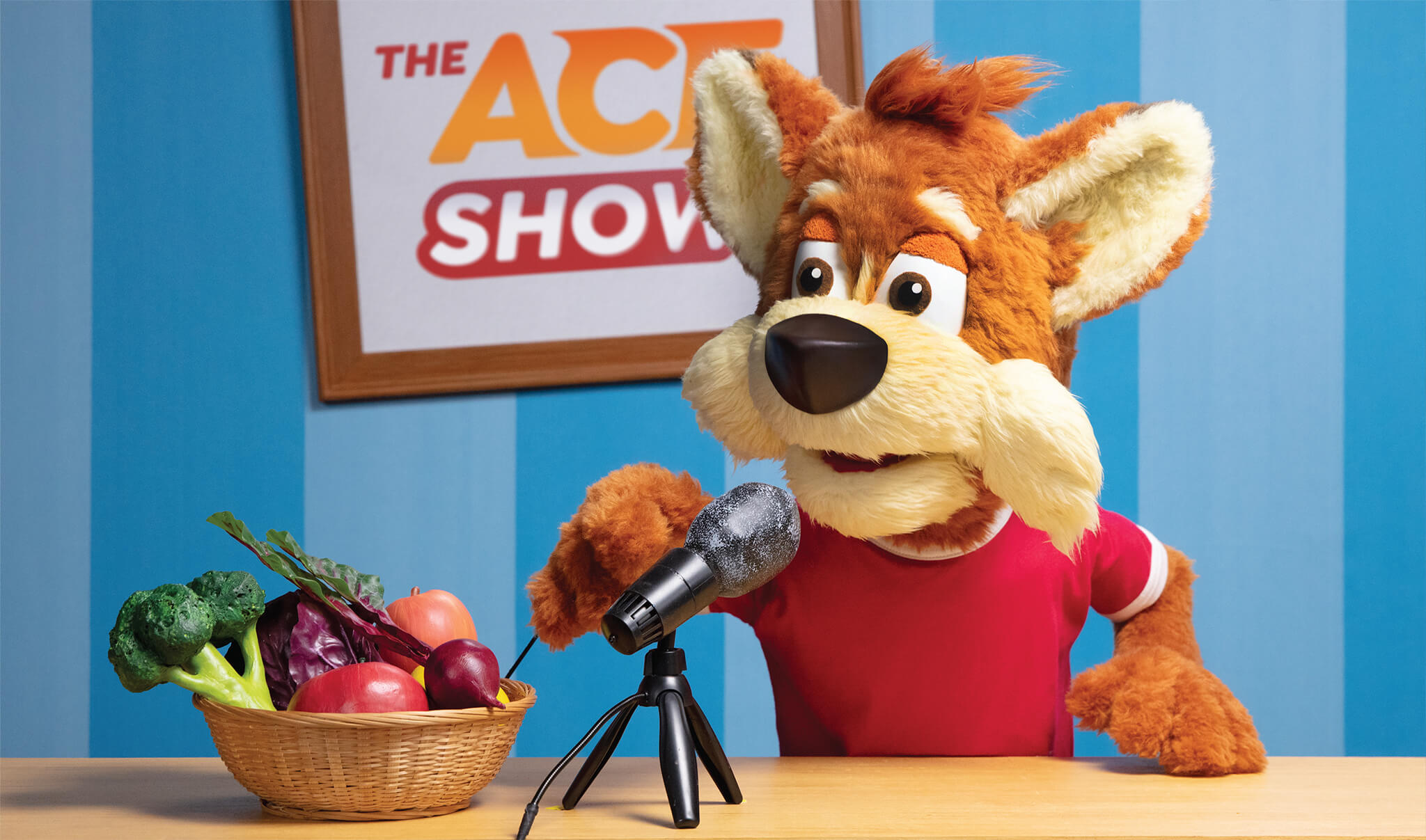 News
THINKING OUTSIDE THE FOX: behind-the-scenes of Aramark's The Ace Show
As the COVID pandemic came to an end in 2022, school foodservice giant Aramark recognized the negative impact of COVID on students' development and saw an opportunity to help educators boost students' morale and desire to learn. Aramark sought to create a health and wellness initiative that was entertaining and could engage elementary school students beyond the short lunch period. "I had confidence in SPIRIT to bring our vision into reality, we have high expectations for how our brand is used. It was wonderful to be hands-on day one with the SPIRIT team — and, of course, to create meaningful work that powers potential," said Stacy Gellman, Marketing Director for Aramark Student Nutrition.
SPIRIT, a retail product development and creative agency in Kansas City (and long-term agency partner for Aramark), developed the existing Aramark Student Nutrition program, Ace & Friends, featuring a fun-loving Fox and his group of diverse friends. This award-winning program has been implemented successfully in schools across the U.S. for more than 15 years. As a result, millions of students were accustomed to seeing Ace on brand collateral and premiums featured in school cafeterias and classrooms nationwide, but Aramark sought a new approach to grab students' attention in a digital world.
The big ask was, "How could we increase brand affinity within a school system beyond the cafeteria environment?" said Darren Nutt, Vice President of Client Service at SPIRIT. "We knew we wanted to create engaging and fun content for students that would be a valued resource for educators both inside and outside the classroom." 
The solution? Empowering students via a previously underutilized asset available in classrooms nationwide — laptops and TV monitors. Announcing The Ace Show, a YouTube-style series starring Ace in puppet form! This required bringing Ace into a new dimension, from 2D to an adorable 3D form. Though the show credits Ace as writer, director, producer, and star of the show, Ace required the help of talented, imaginative (and human) creative partners: writers, directors, videographers, animators, and puppeteers. "With such a unique ask, it was crucial to facilitate the right talent, who share the same passion for bringing The Ace Show to life," said Chris Evans, Executive Creative Director/Managing Partner at SPIRIT.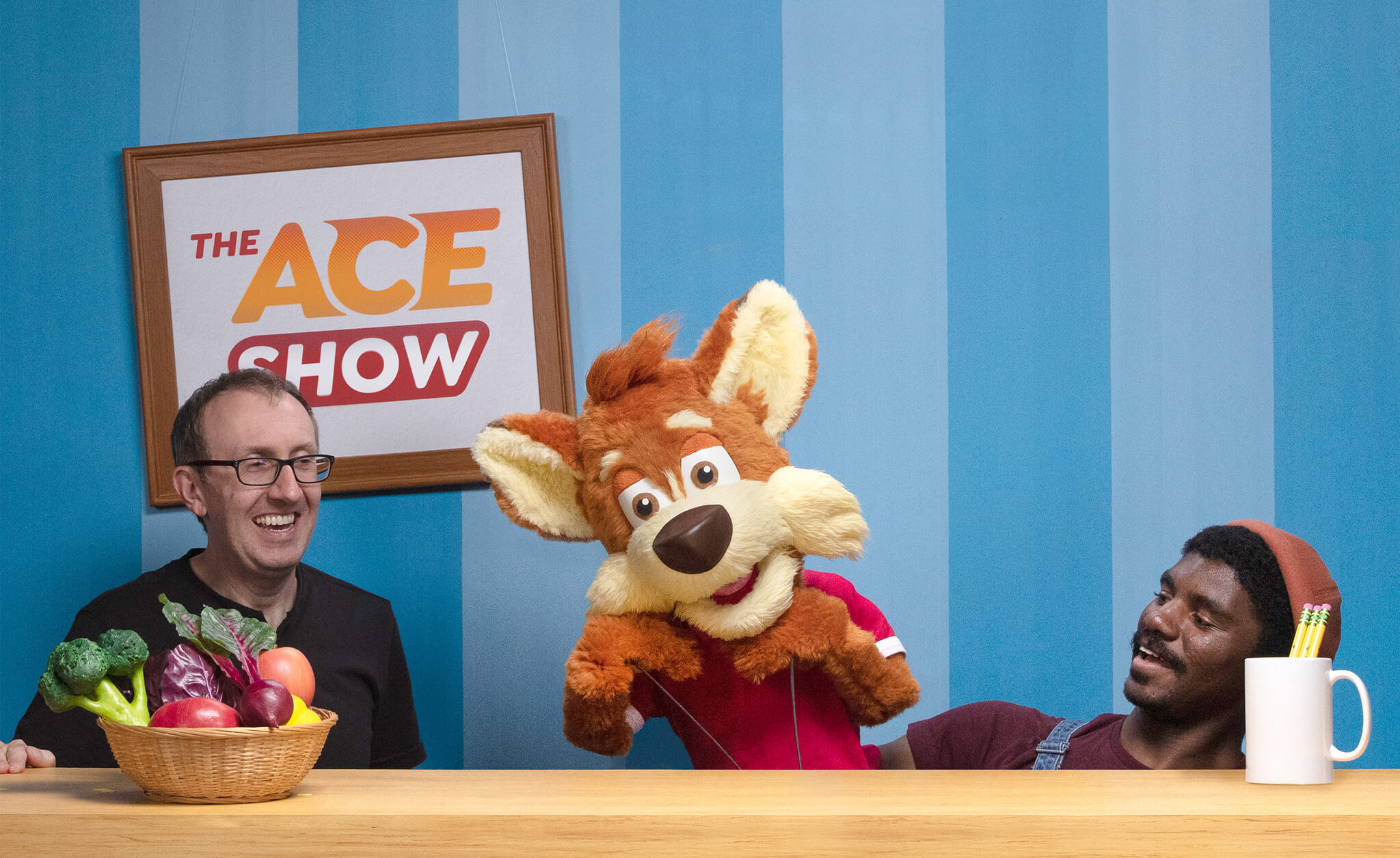 First, SPIRIT engaged the puppet artists at What If Puppets (formerly Mesner Puppet Theater) to create a custom Ace puppet based on SPIRIT's original illustrations. From there, the team explored how Ace might sound to appeal to both students and educators; Ace ultimately would be voiced by Mike Horner, Director of Puppetry Arts at What If Puppets. Next up was creating the set of Ace's home studio, based on the illustrative world of Ace & Friends. What If Puppets and the SPIRIT creative team designed and constructed an on-brand environment, a variety of props, and a soundstage for Ace to broadcast his new show. Within a few months, Ace went from concept to completion; the result was an engaging, fully-articulated puppet and a massive set to accommodate multiple puppeteers and the production team.
While the Ace puppet and set were coming together, the creators at SPIRIT scripted eight Ace Show episodes, focused on health and wellness topics. "We needed to ensure each episode was on-brand, with a blend of silliness and substance, all layered together to educate and empower kids to be the best they can be," said Evans. 
SPIRIT also pulled in full-service production partners Bark and 19 Below, who captured all eight episodes in a whirlwind two-day shoot. SPIRIT provided custom illustration for visual effects, as well as stock photography and videos to use as B-roll footage. 19 Below handled all post-production, animation, and mixing the final audio track with Ace's dialogue, music, and sound effects giving each episode purposeful and personal DIY feel. "If the episodes felt too polished or over-produced they would alter the peer-to-peer vibe we were going for. Together we created inspiring work that didn't lose its intended, fox-made charm. The timeline for the first eight episodes, from concept to completion: just four months," Evans reflected.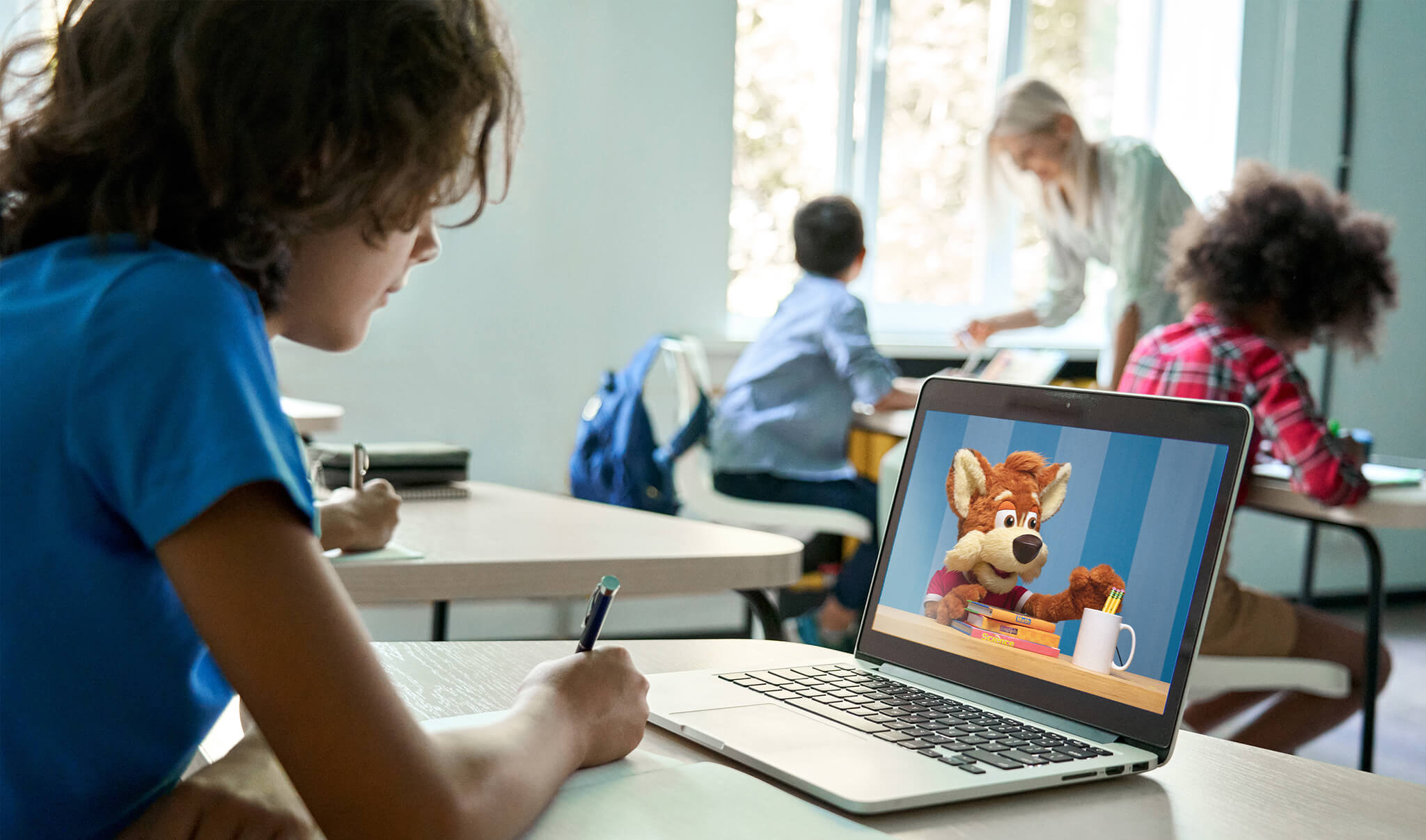 "The Ace Show is a great example of understanding the client's vision, allocating the necessary resources, and then developing and executing a smart, on-brand, polished solution," said Nutt. Evans added, "When you assemble the right team of creative problem solvers, the result is something unique, measurable, and above all, meaningful."
While empowering kids is its own reward for the SPIRIT team, acknowledgement from industry leaders is a nice bonus. In September 2023, SPIRIT was awarded a prestigious AIGA 18 Award for their work on The Ace Show. AIGA is the design industry's oldest and largest professional membership organization, boasting more than 70 chapters and more than 15,000 members, with a goal of promoting design as a vital part of culture.
The Ace Show beta launch has already been shown in hundreds of elementary school classrooms, and Ace's health and wellness-inspired lessons have reached thousands of students nationwide – and counting. Check it out for yourself at https://vimeo.com/showcase/10219660