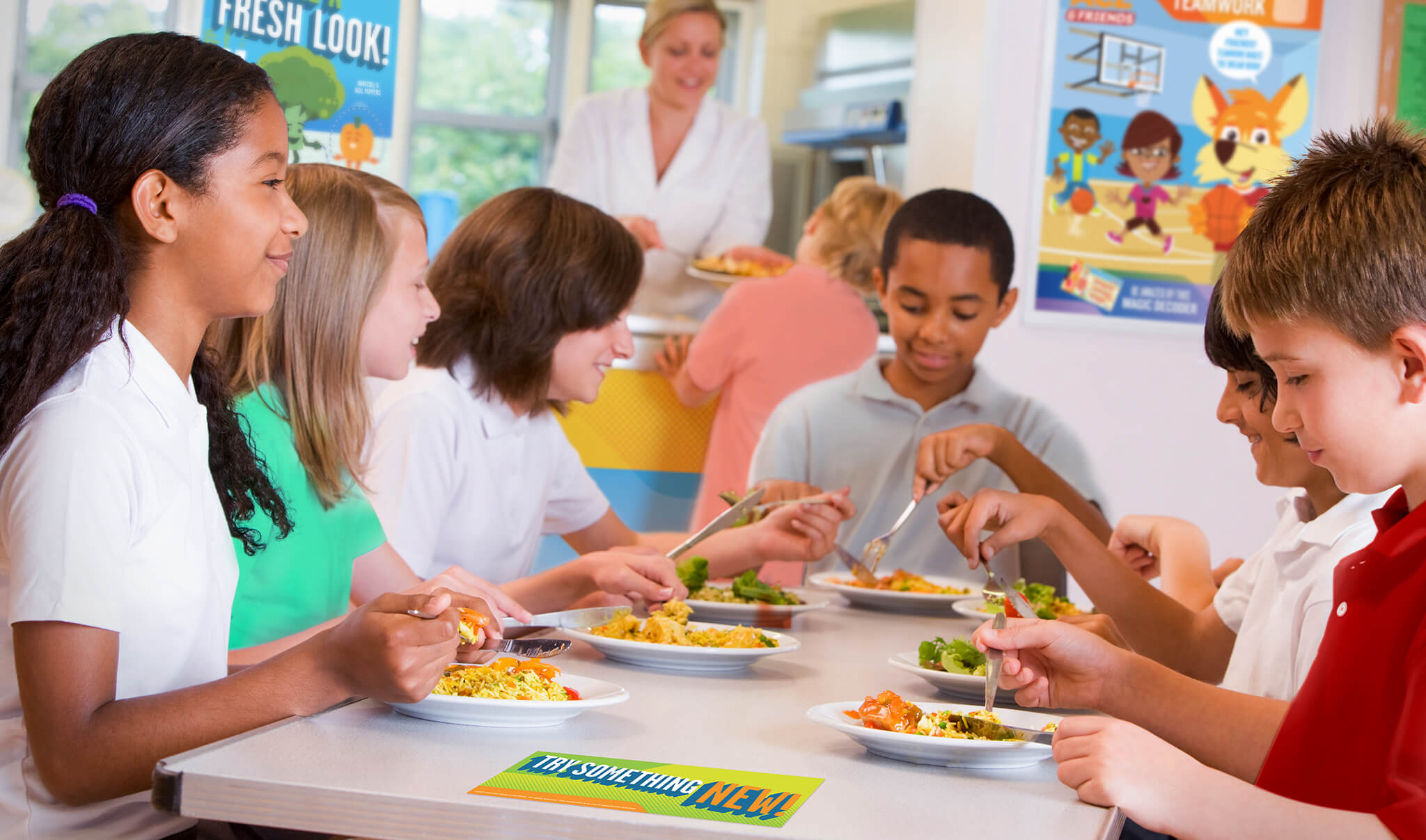 News
(Almost) Too Cool for School: How We Helped Aramark Deliver Fresh Branding, Smiles, and Sales
When you're responsible for hosting and feeding more than two million students each day in schools across the country while also complying with government mandates, overcoming unique and complex operational challenges, and satisfying a diverse constituency of parents, teachers, principals, and school administrators, you don't need to add creative development to your already full plate. You need a category expert in branding kid-smart programs and logistics.

For Aramark Education, one of our national clients, SPIRIT! designed and delivered an all-new cafeteria brand supported by turnkey promotions and POS programs that engage with Aramark's key stakeholders—students, parents, food service staff, and school administrators.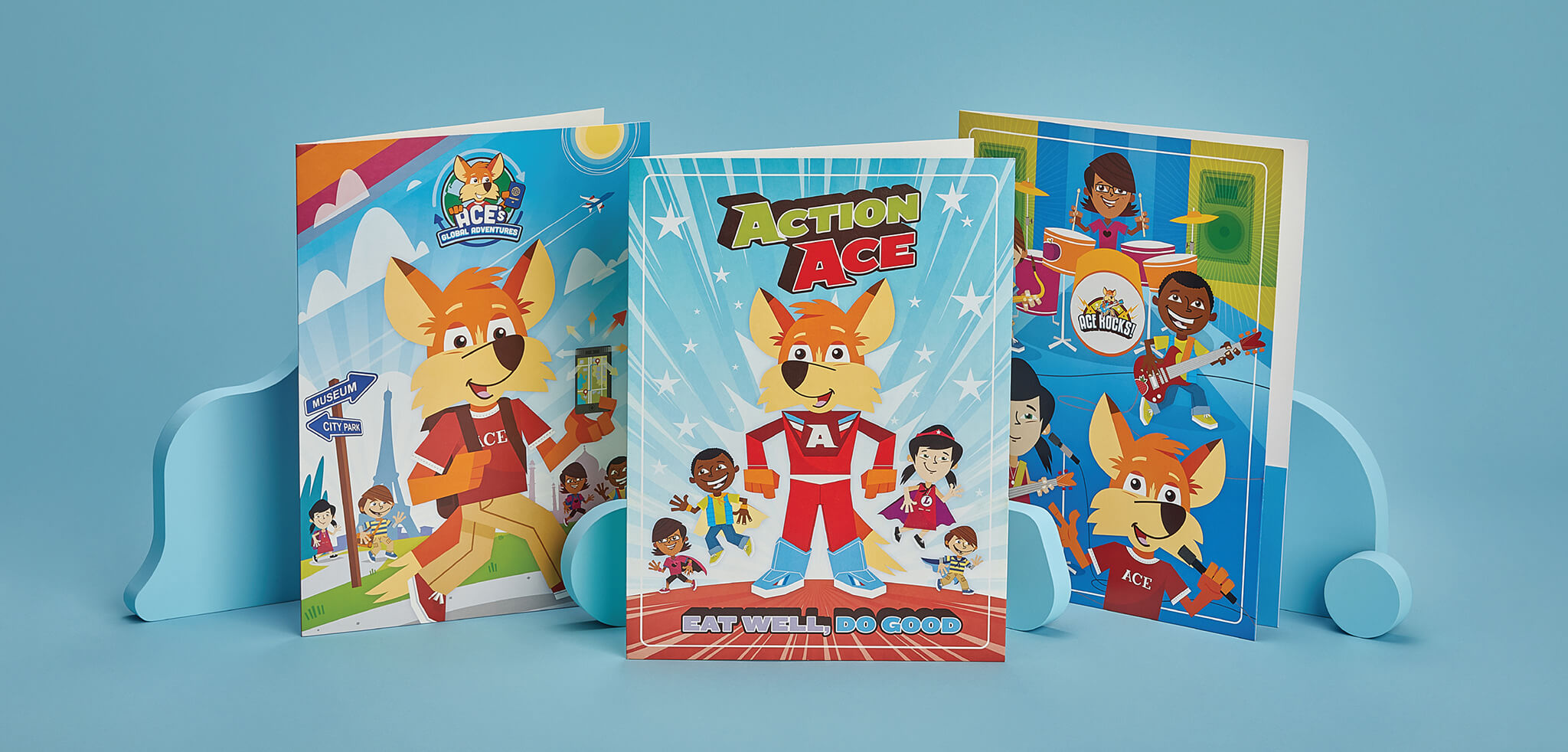 Each school has a unique mix of educational needs. SPIRIT's student nutrition programs are developed and refreshed annually to meet those everchanging needs.
SPIRIT's annual programs include:
Monthly Premiums: SPIRIT! designs, produces, and distributes a new premium each month. We ensure that each premium communicates the benefits of healthy eating and wellness in a way that excites students, and makes a positive impression on their parents.

Cafeteria Signage: SPIRIT! produces a monthly signage kit to promote nutrition and wellness, helping Aramark meet nutrition education requirements while providing a fresh and exciting student dining experience.


School Marketing: To help Aramark achieve their sales and customer engagement goals, we provide optional programs focused on annual marketing events like National School Breakfast Week (to boost breakfast sales) and Back-to-School Kits (to help food service directors connect with administrators and parents during orientation events).
We're honored that Aramark trusts us to create memorable experiences for students, parents, and schools. Our student nutrition and wellness programs reach 2 million + kids a day and provide Aramark the opportunity to positively impact the physical and emotional well-being of those students throughout the year.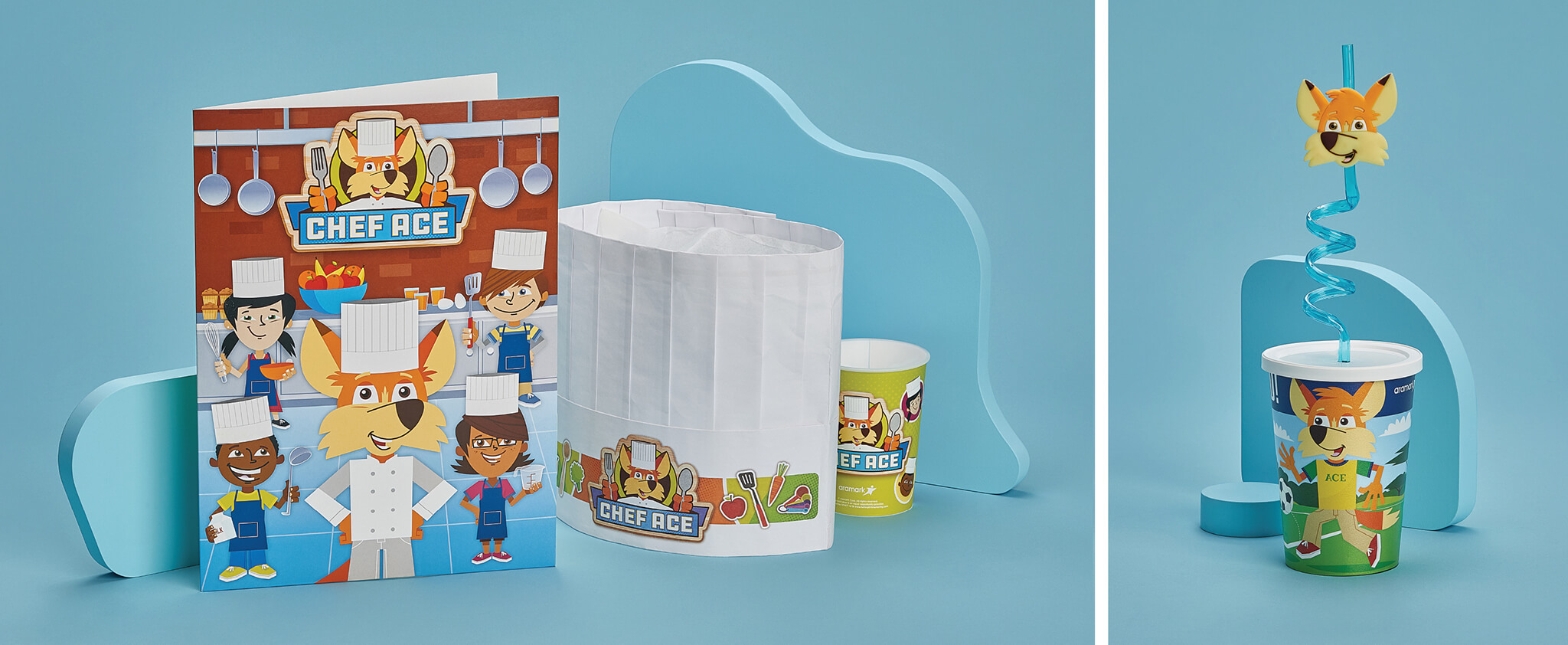 "SPIRIT has a way of anticipating our needs before we do. Partnering with them for the past 15 years, they are an integral part of our strategic development process for our student-focused programming. Their willingness to truly understand our business is why I believe they are continually bringing creative ideas and infusing excitement and fun into our marketing programs. This is a company that doesn't settle for ordinary."
–Stacy Gellman (she/her), Aramark Marketing Director, Corporate Marketing
Darren Nutt, Vice President Client Service