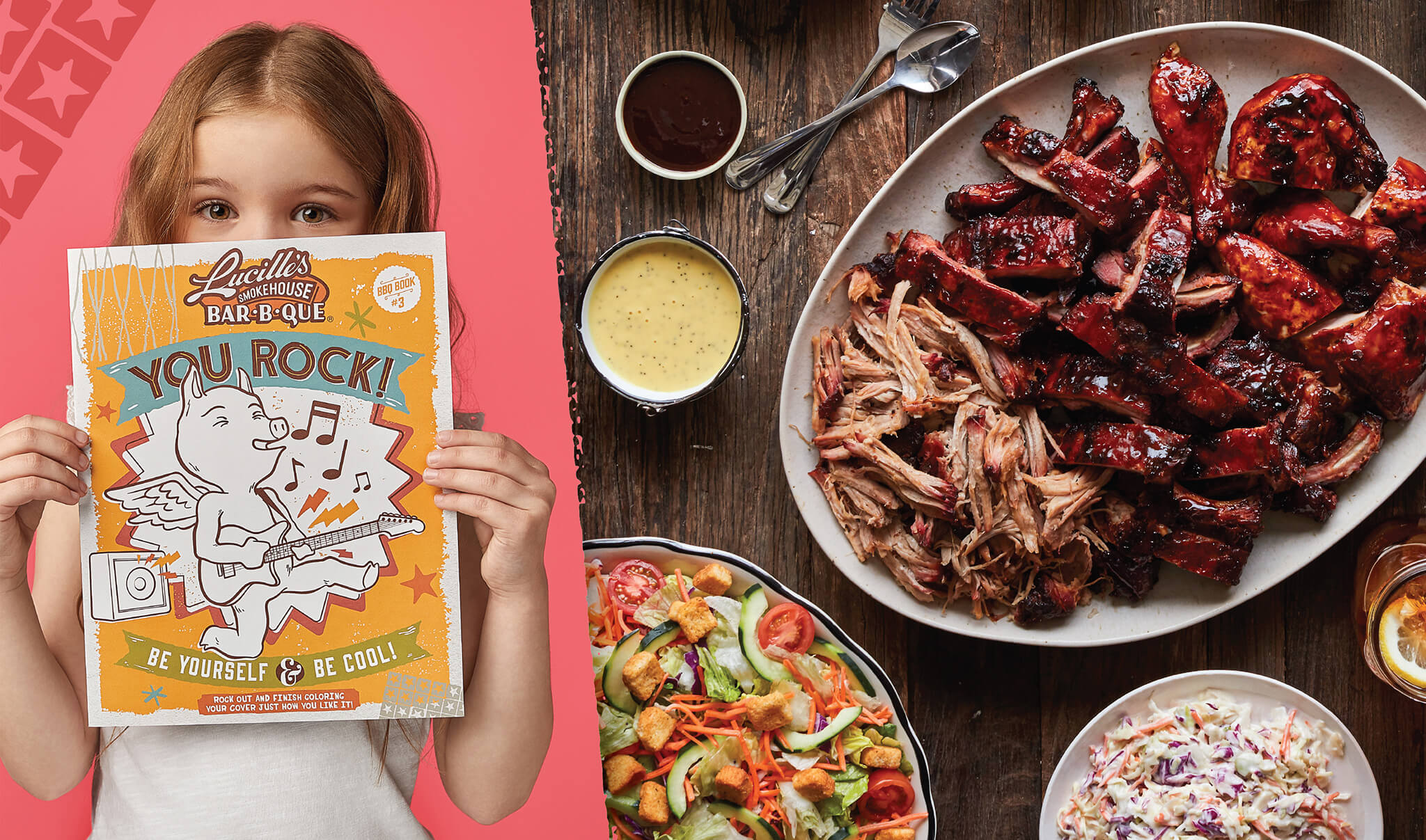 News
B-B-Q & A: 3 Questions with Joan Hansen, VP Marketing for Lucille's Smokehouse Bar-B-Que
We recently had the pleasure of sitting down with our client Joan Hansen, VP of Marketing for Lucille's Smokehouse Bar-B-Que to talk about our partnership. In the early stages of the pandemic, when families were spending a lot more time at home and takeout became the new going out, Lucille's needed a way to keep their brand top of mind with families. We knew how important families were to the Lucille's brand, and as brand smart strategists, we know that a strong kids' program helps build brand loyalty as kids grow.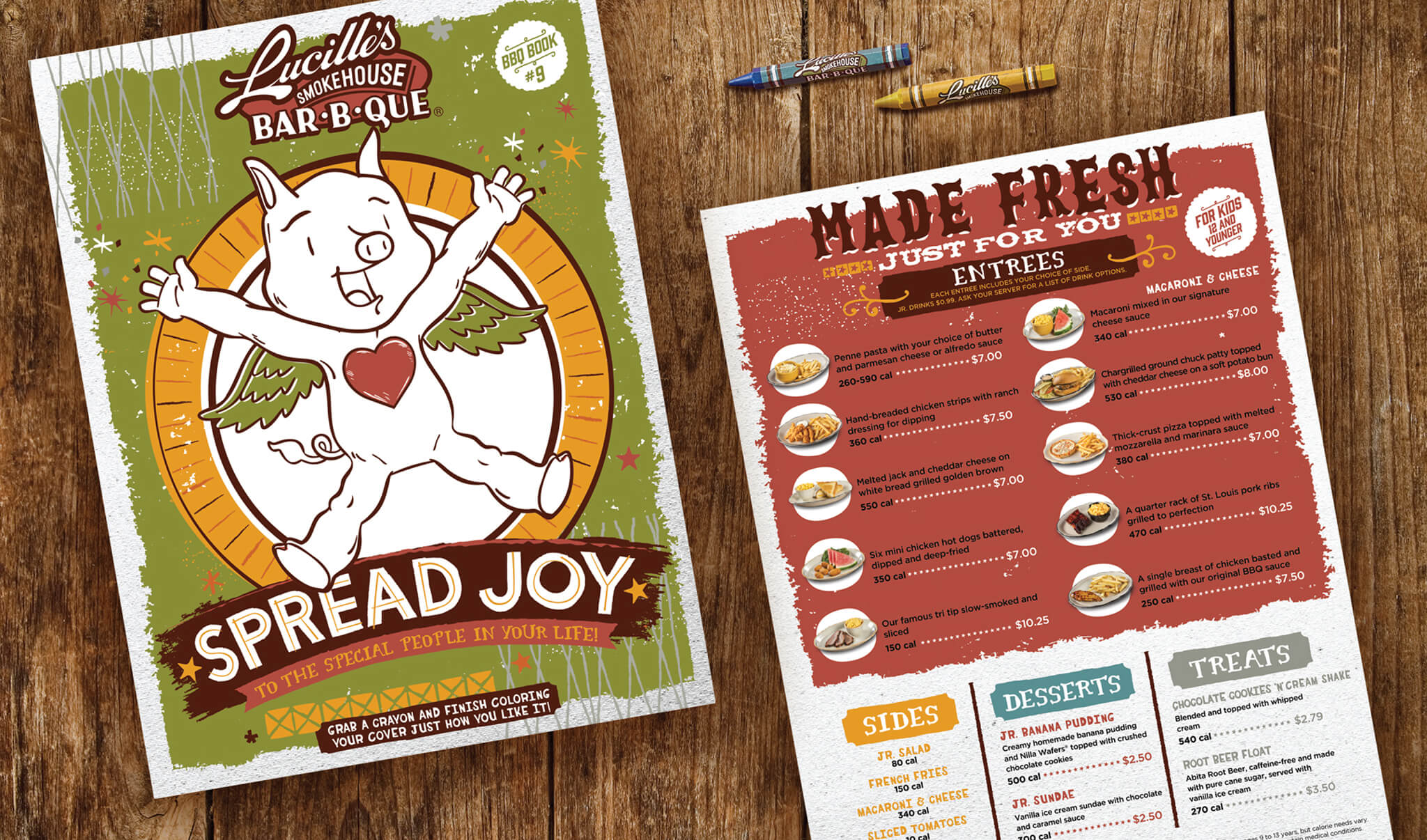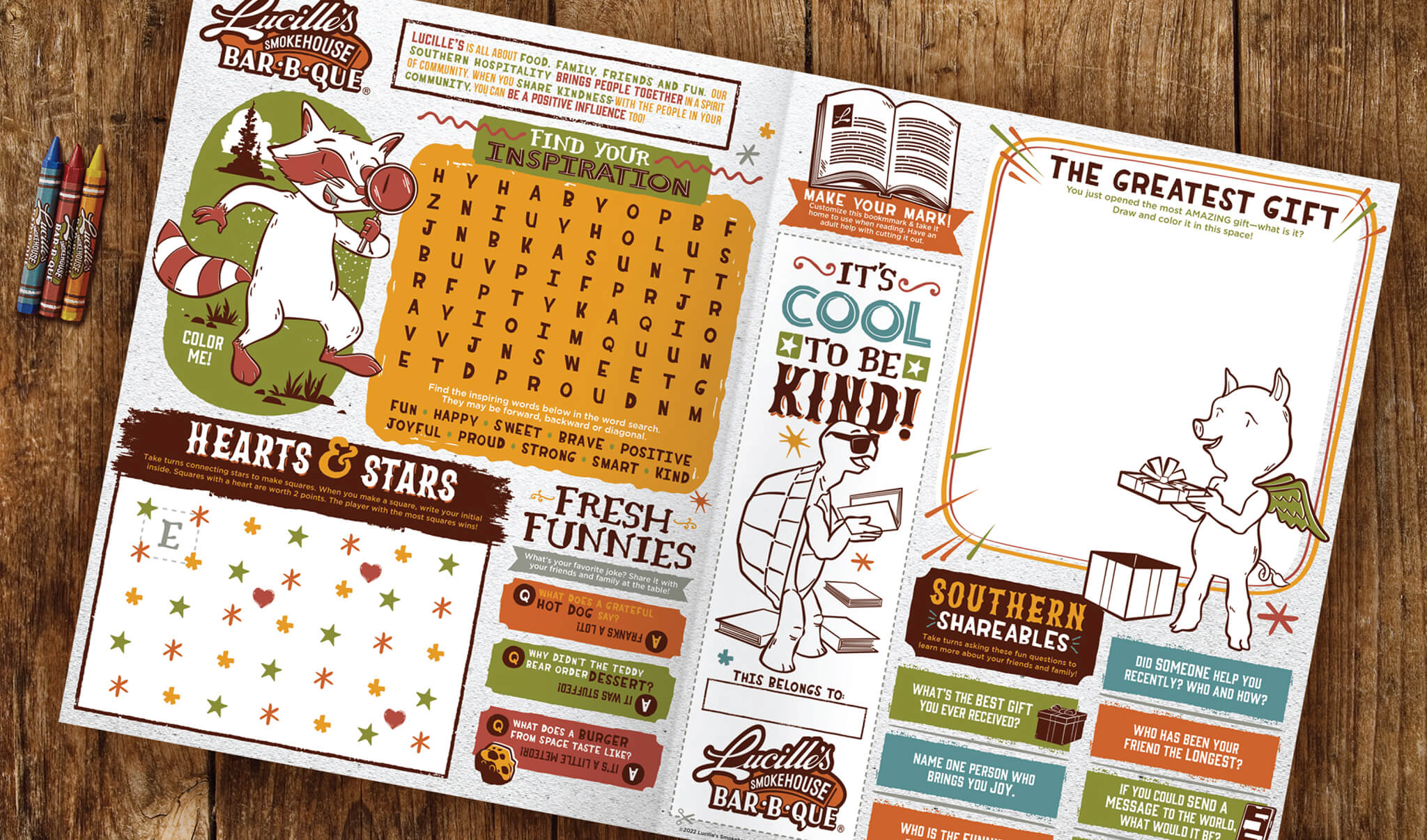 What makes your partnership with SPIRIT different?
Spirit came to us in the early stages of the pandemic. They helped us launch engaging content our families could download from our website and play with their kids. This led to a fully executed kids program rollout. They took the time to learn about our brand, brought in their own knowledge of kids, families, and best practices, and gave us a strategic go-forward plan that was perfectly aligned with our brand.

Do you feel SPIRIT understands your brand?
Yes, they took the time to learn about our brand, and really understood what Lucille's Smokehouse Bar-B-Que was and how important families are to the brand.

What has the revised kids program done for your brand?
Our kids program feels very authentic to our brand. It's not just an "off-the-shelf" kids' program. The custom menus, cups and crayons feel very much a part of the Lucille's experience, which we feel makes our families choose us for their dining experience.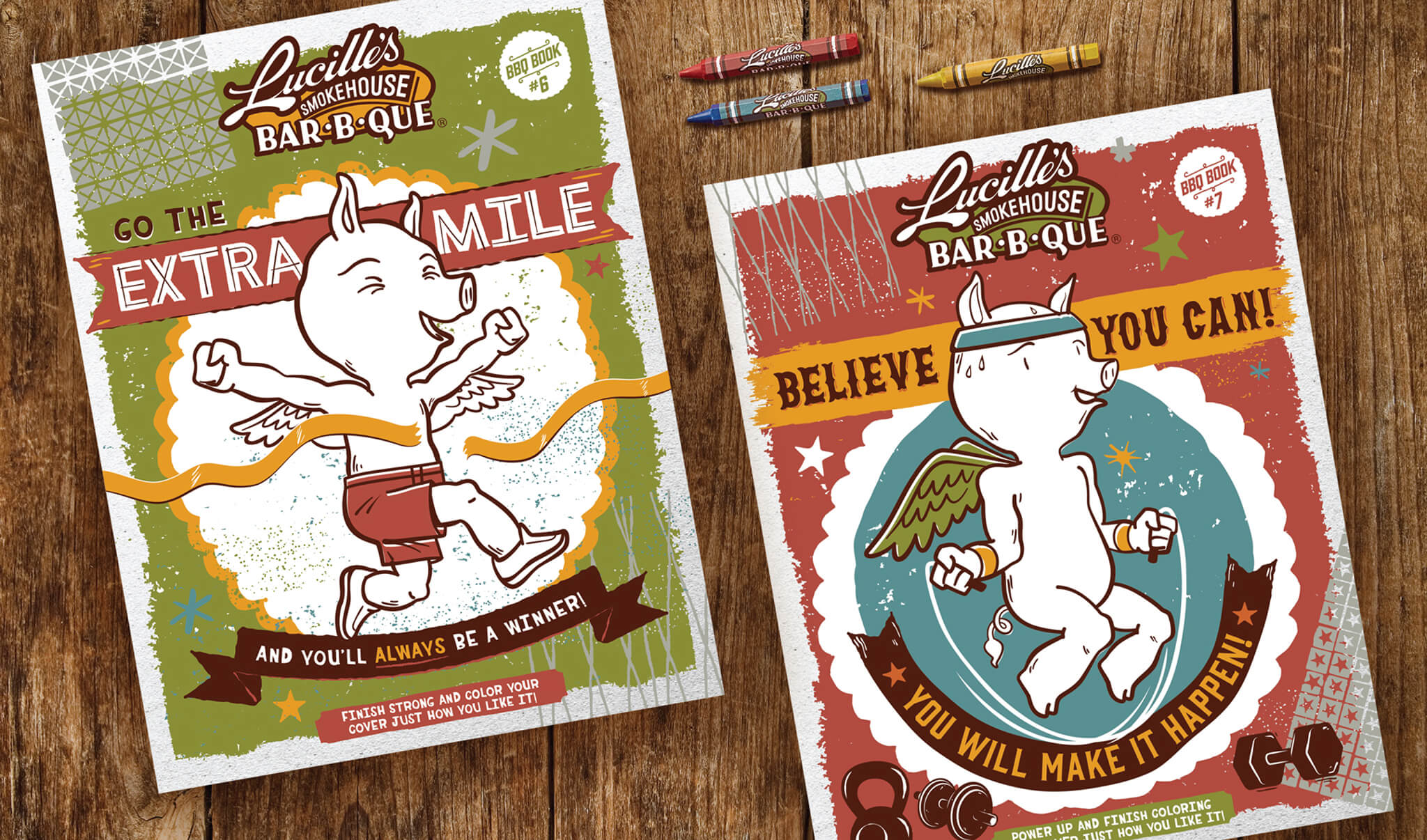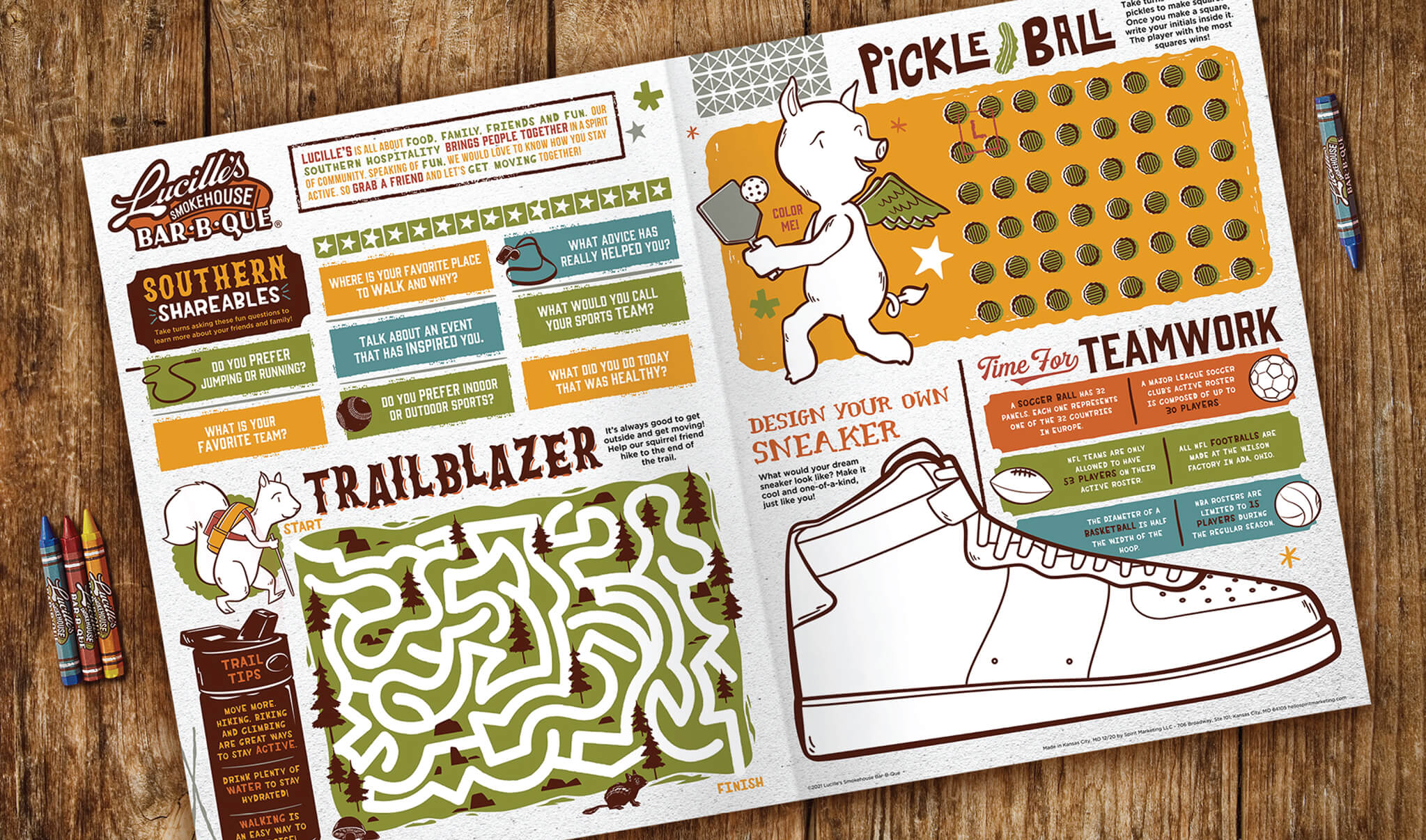 The response from our client and Lucille's guests has been overwhelmingly positive, and we were honored to be recognized for our strategy and execution with AAF ADDYs and AIGA awards two years in a row.
Our secret sauce? Strategic, creative, custom, and authentic to the brands we serve. Craving fresh ways to engage the next generation of brand fans? Let's talk.
Darren Nutt, Vice President Client Service