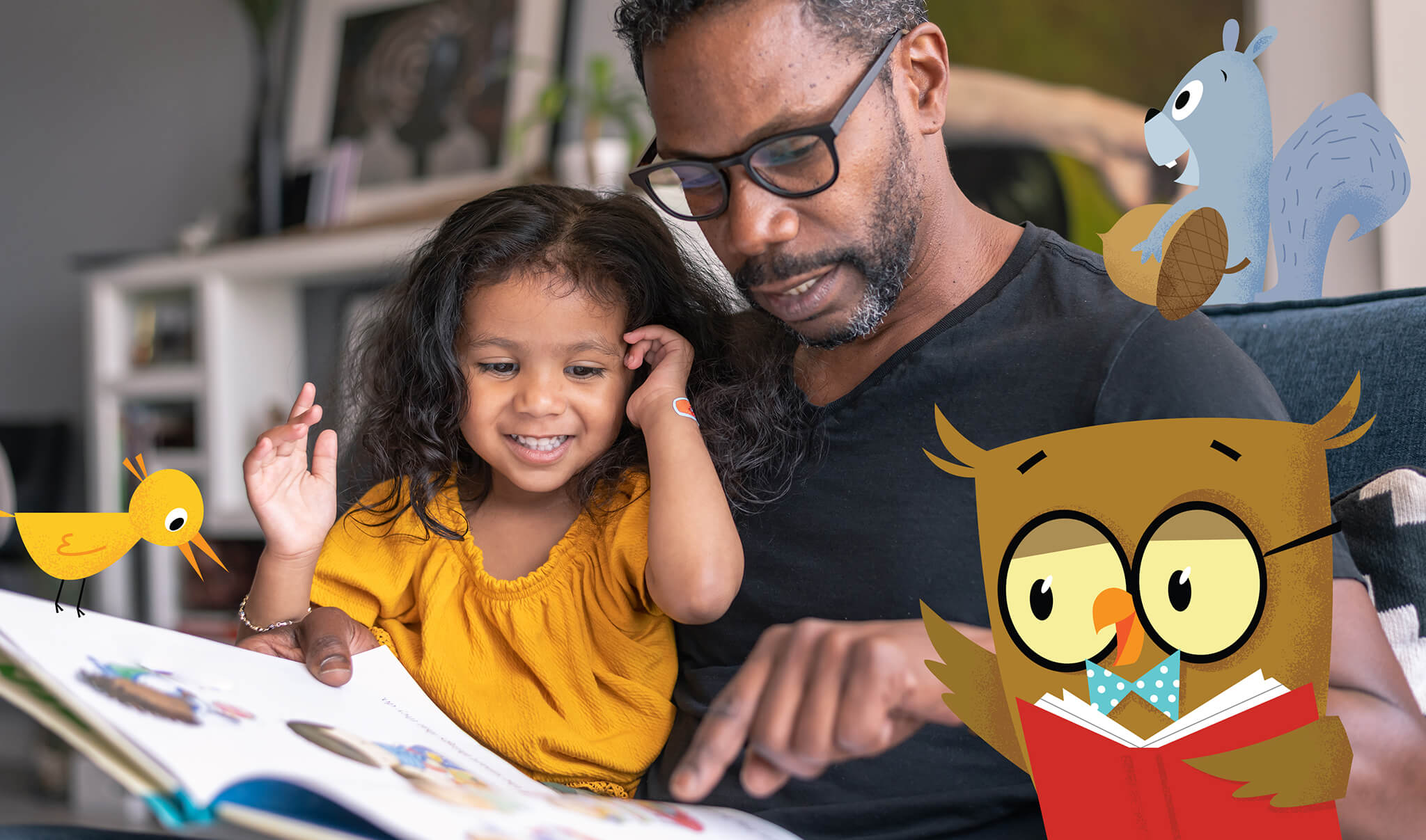 News
Helping Turn the Page: A New Chapter in Early Literacy
A love of reading is one of the greatest gifts we can give kids. Students who are unable to read proficiently by third grade are four times more likely to drop out of high school. Here in Kansas City, fewer than half our students are reading at grade level by the time they complete third grade. When our friends at Turn the Page KC (a nonprofit founded by former mayor Sly James dedicated to early literacy education) were looking for partners to support their mission, Spirit jumped at the chance. We began by donating inclusive children's books, and our partnership has continued to evolve.
The Spirit team created a custom children's book, Our Home, Kansas City, to offer young readers a tour of Kansas City landmarks and points of interest while showcasing the value of reading. Our goal was to raise awareness and raise funds for Turn the Page KC, while empowering kids along the way. The main character, Sly the Owl, is a nod to former mayor Sly James. Our Home, Kansas City is now on its third printing and can be found at retailers throughout the community. We aided in the placement of books and helped Turn the Page navigate the logistics of selling to many different retailers.
 
Our Home, Kansas City has won multiple creative awards, and we were honored with a Philly Award by Nonprofit Connect for Best Fundraiser for this program. Based on these successes, Turn the Page requested our creative to represent their brand both locally and nationally. Our collaboration continues to grow, as we recently helped publish an original book created by the Turn the Page KC team.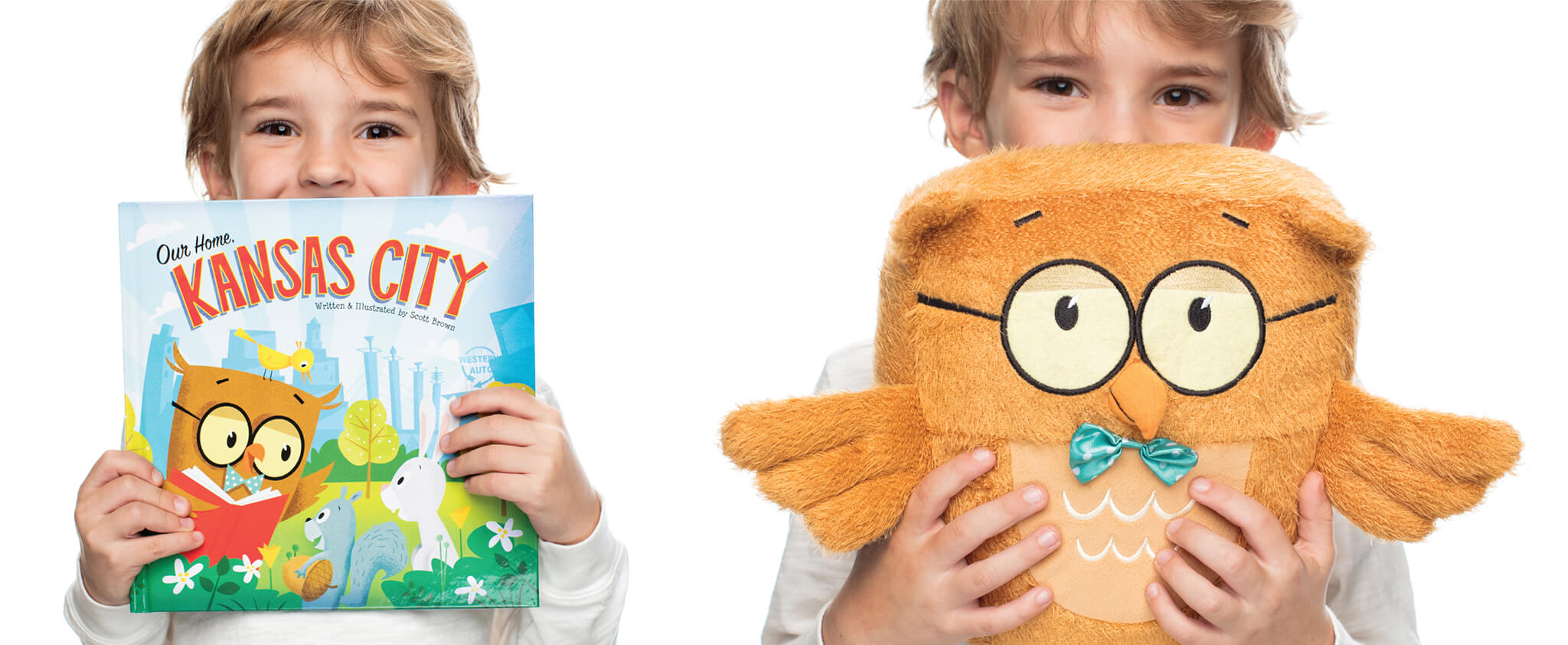 Spirit has been instrumental in giving our non-profit organization a concrete image in the community, as well as enhancing our sources of fundraising through their extensive work on the book, "Our Home Kansas City", and their guidance and instruction with the development and printing of our new book, "I Can Be ME in KC!"
–Dr. Kristin L. Droege, Executive Director, Turn the Page KC

What's next for this partnership? Our storybook star, Sly the Owl, is taking flight in our hometown: in 2023, Our Home Kansas City will become a 24', 3D installation in the newly-renovated Kansas City Airport. We're proud to be a part of this incredible campaign to help kids become confident readers and lifelong learners.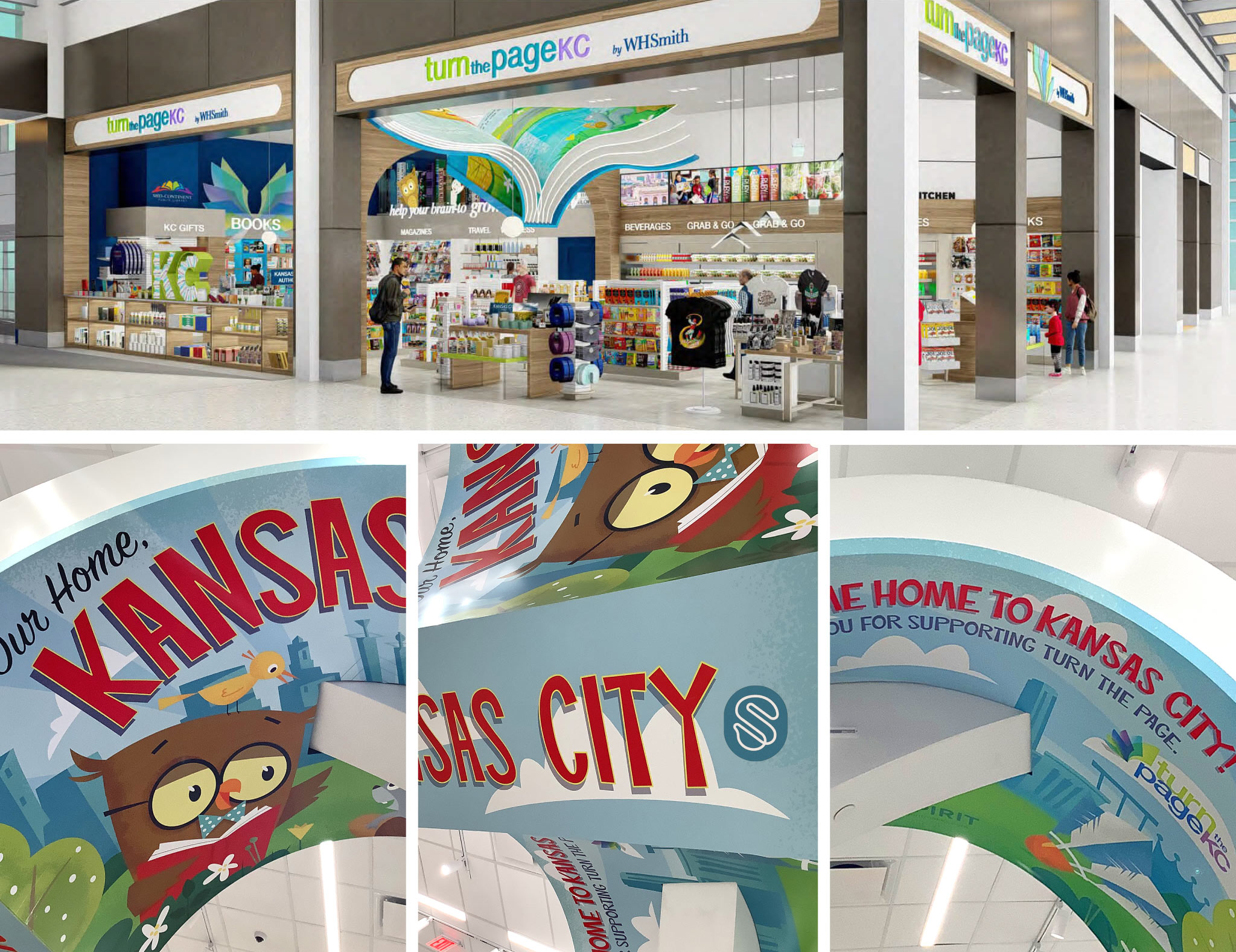 Chris Evans, Executive Creative Director + Managing Partner