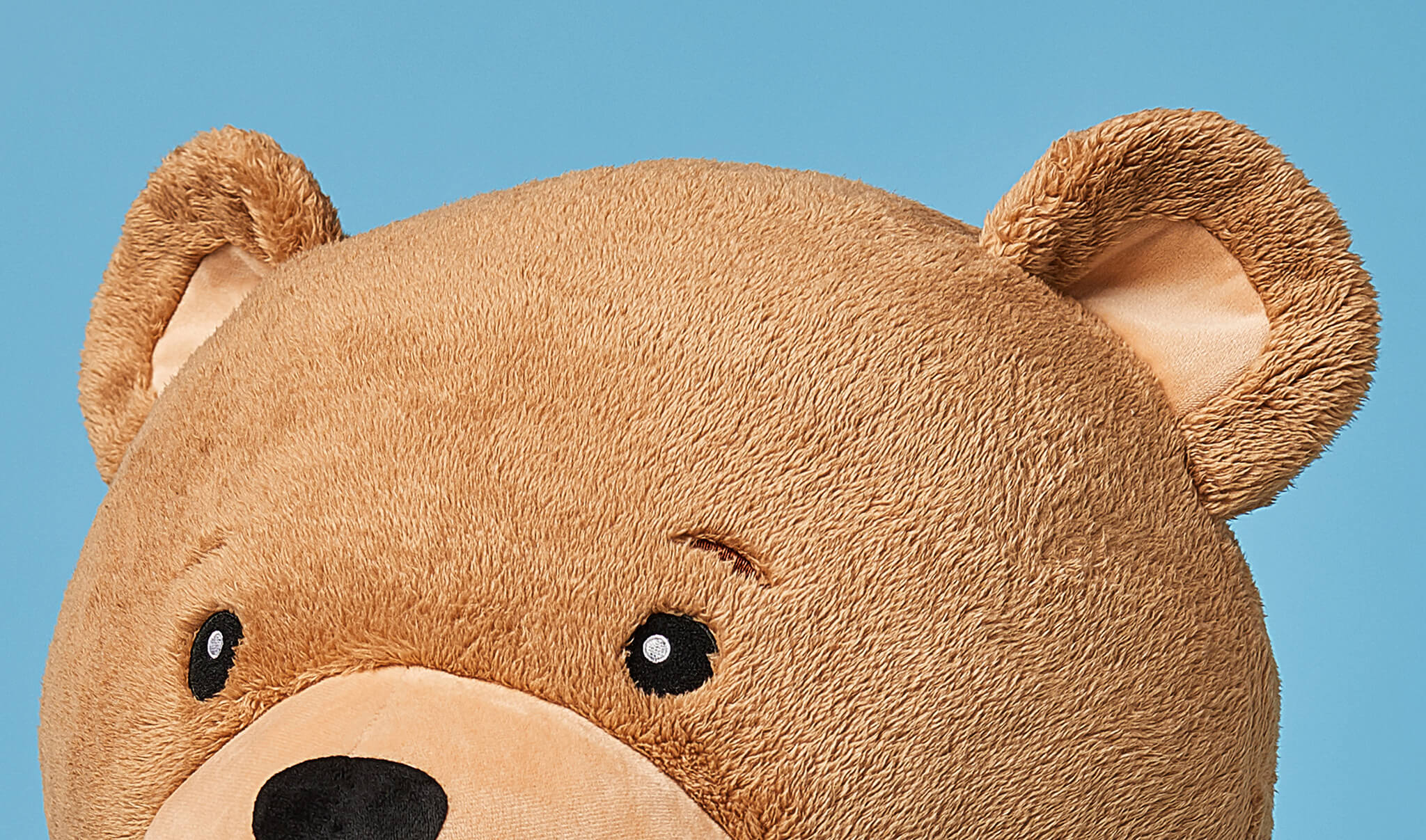 News
Step Up for Some Bear Hugs & Star Power
It's not often one of your passion projects gets to share the spotlight with comedy powerhouses Jason Sudeikis and Will Forte. SPIRIT was thrilled to be a sponsor and prize partner for Kansas City's Thundergong Celebrity Benefit Concert for Steps of Faith. Hosted by Jason Sudeikis, Thundergong is an evening of unforgettable entertainment and musical performances that make audiences laugh, cry, and open their hearts with generosity to support Steps of Faith's mission: relieving the financial burden of prosthetic care for uninsured amputees.
Steps Of Faith restores mobility and possibilities for amputees in need, nationwide. We feel lucky that the work we do is actually changing lives, everyday. Our work is made extra fun when we collaborate with awesome people like Spirit and can think of fresh ways to get people in the know and raise money to support our mission.
Billy Brimblecom, Jr., Executive Director
Our team at SPIRIT designed a one-of-a-kind raffle item for the online auction: a custom 3 ft tall plush bear with a prosthetic leg, known as Billy the Bear, who sports custom sneakers, a logoed tee, and an oversized acrylic hangtag signed by Jason Sudeikis and Will Forte. Billy was created to provide inclusive "just like me" appeal for prosthetic care patients and a friendly face for Steps of Faith supporters. Over 500 people lose a limb every day in the U.S. Billy serves as a symbol of hope and a visible reminder of Steps of Faith's ongoing care and commitment to amputees in the Kansas City area.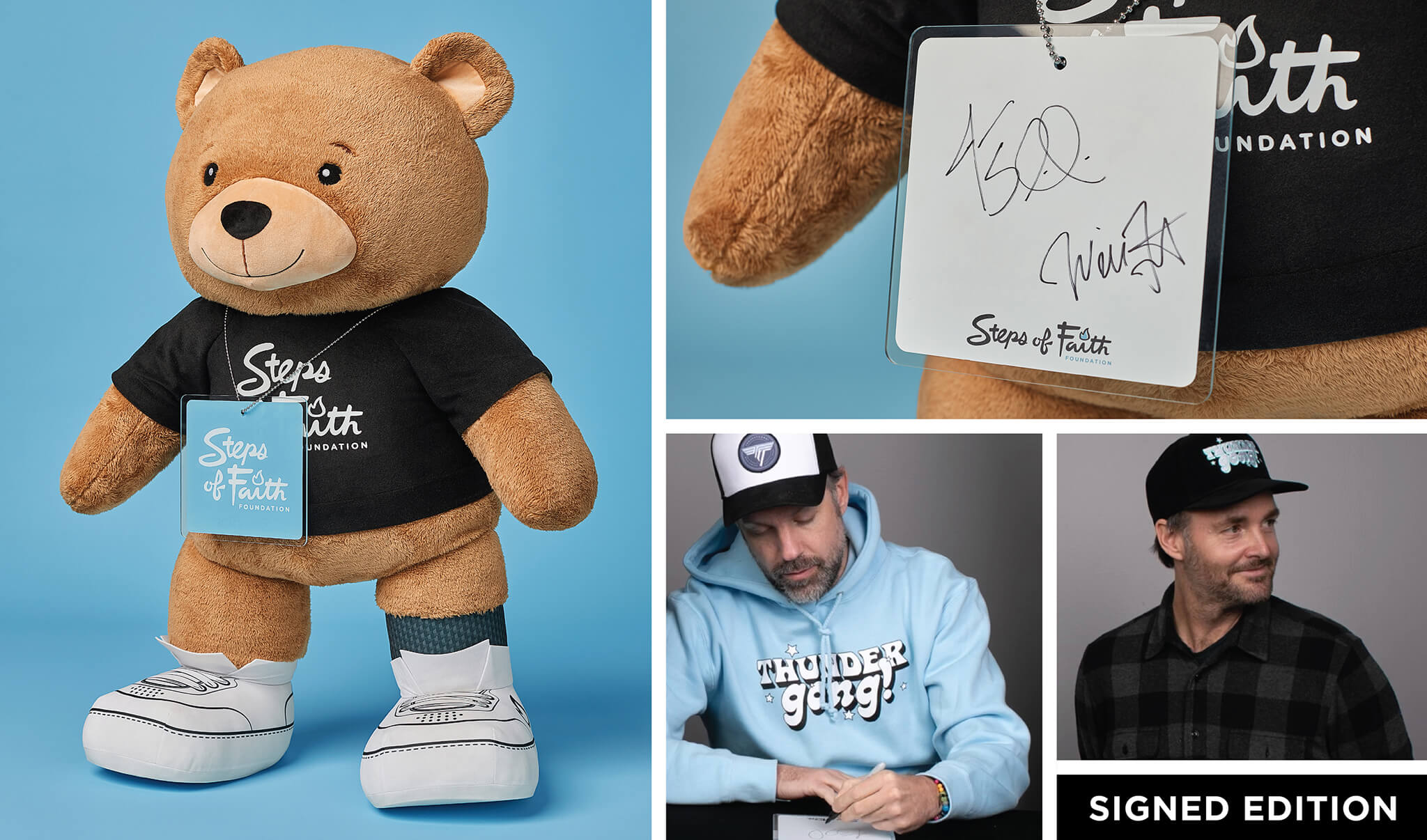 We were honored to win a Philly award for our work on Billy the Bear, but the biggest reward was the financial support for Steps of Faith. Now at home in KC's Sarcoma Center Billy the Bear will help cheer on kids of all ages as they walk through cancer journeys.
At SPIRIT, we're driven by a desire to help our community and collaborate with the heroic team at Steps of Faith. We love being able to bring our experience in product development and production to support causes close to our hearts. Together we developed something truly special to promote awareness for Steps of Faith, Thundergong, and best of all generate hope. If you would like to support Steps of Faith please visit https://stepsoffaith.kindful.com/
Chris Evans, Executive Creative Director + Managing Partner